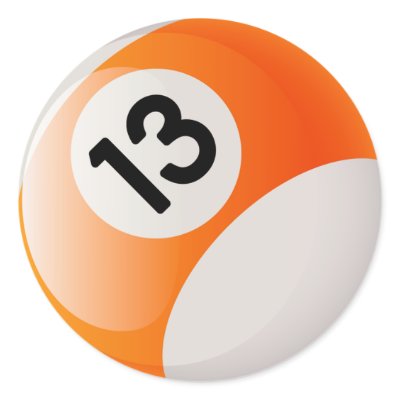 Still coming off that HARD Summer high. And to be honest, I think it definitely made it's way into the "Best Night of My Life" level like I thought it would. Expect details and highlights of the night + videos and some delightful downloads in the next post. I tried branch out a little more and throw in some of my favorite hip hop/rap into this weeks YOLO list. I'm really particular about hip hop. To me, a good rapper is someone you can listen to without any beat and still have it be a pleasure to listen to. (AKA i'm not down with Lil Wayne…if anyone has some of is shit that will make more sense to me, send it my way). Anyway, someone who flows and still manages to get creative with the beats is really what I look for. With artists like Immortal Technique and Del the Funky Homosapien, good beats and seamless flows are a given. Don't forget to have an open mind while you go through these lists. There's some good in every genre, you just have to give it a solid chance.

Click to Download
Delightful Mention!
Rusko – Woo Boost
Dubstep is finally making it's way onto DJ sets and people's playlists world wide. Rusko has always been a front runner and face man for dubstep, and he just moved to LA to help spread the good word in sunny southern California. I've been getting less weird looks every time I throw on some dubstep at parties. At first, it's kinda weird because it sounds like robot sex…but once you get with the groove, there's nothing quite like it. It's usually very hit or miss for me. I either love a dubstep song or absolutely can't stand it. This track, on the other hand, is everything I would want from a dubstep song and definitely my favorite so far. It hits hard as fuck when the beat drops, and it's just an all around great song. Rusko's new album was a big disappointment. I was expecting a CD full of heavy "woo boost-esque" songs and got an album full of the more mellow side of dubstep that I'm not into. This song should give you an idea of where dubstep is going.
Artist: Ty Segall
As garage rock solidifies its own special spot in my heart, I owe a lot of the thanks to Ty Segall (pronounced sea-gul). His first two CDs were decent, but he didn't really do it for me until the release of his latest album Melted. With a full backing band, including a girl bassist and drummer, they bring nothing but hard grungy rock that still manages to stay catchy and fun to go crazy too. You'll understand when you hear "Girlfriend," my favorite off the album. I saw them live at The Smell in LA, and it was a straight riot the whole time. Takes me back to my old hardcore days in the pit. These guys are easy to get down to. Let me know what you think.
Architecture In Helsinki – Heart It Races (Dr. Dog Cover)
Dr. Dog has always been one of my favorite bands. They're really folky and kinda have a country vibe to them, but I love it. Pretty much everyone in the band sings, but they're mainly led by their bassist and lead guitarist. The high and low pitches of their voices harmonize really well. I never got into Architecture In Helsinki, or gave them a fair shot even, but this remake is where it's at. You can hear the original here. Clearly, Dr. Dog knows how to remake a song the right way. It's upbeat and really easy to get stuck in your head so be careful.
Artist: Del the Funky Homosapien (aka Deltron3030)
The name may come off as a little funky to you, but it's nothing less than just that. His voice will probably sound familiar, and by good reason. Gorillaz have used his expertise in a few songs (Clint Eastwood, Rock the house). The way he spits is really unique and he's got a hella bay area thing goin' on since he's from there. Whatever, though, fool knows what he's doing. His beats just top it off. I can always trust a song with him in it to be what I need out of hip hop/rap artists.
Artist: Bassnectar
As A-Trak said it, "Get down with that dubstep LA." Check out the Audiotistic post here for a video of the beginning of his set where he plays "Here We Go" and some tasty remixes for download.
That wraps up this weeks YOLO list. I hope you guys are finding use in the playlist and going places you never thought you'd go. If so, I'm doing my job, and I will continue to help you all out. Leave thoughts/comments/opinions/concerns!
Previous YOLO Lists
Week 3
Week 2
Week 1
Your week just got it's own playlist!